With its creative energy and its broad expertise, ACDF designs inspiring spaces in which North American pragmatism meets European flamboyance. Every creation is a careful response to the project's objectives and constraints in order to mobilize the full potential of the site and its surroundings. ACDF uses a clear and bold language that highlights the project's key design principles with sophisticated detailing and materials.
The firm's major achievements established its reputation in Quebec, Canada and around the world. The 86-people team has a flexible structure that allows it to take on residential, commercial and institutional projects of every scale. This team structure encourages everyone in the firm to constantly reinvent themselves through design, research and experimentation. The firm's innovative work has been celebrated on many occasions. Among them, ACDF received in 2010 a Governor General's Medal in Architecture and in 2013, Maxime-Alexis Frappier, one of the firm's co-founder, received the Young Architect Award from the Royal Architecture Institute of Canada.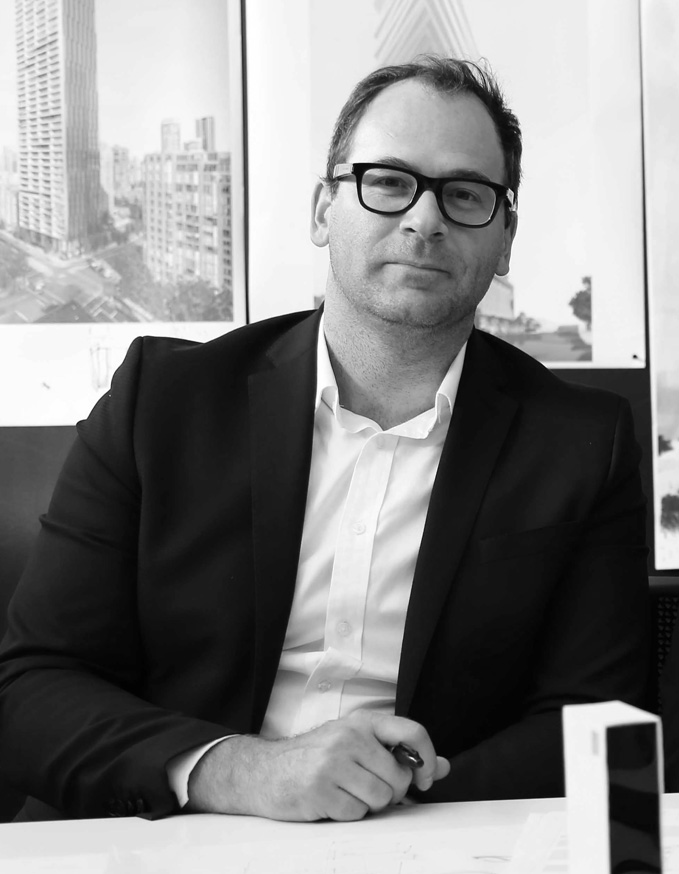 Maxime-Alexis Frappier
Maxime-Alexis Frappier graduated from the Université de Montréal School of Architecture in 2000 and received the "Canadian Architect Student Award of Excellence" for his thesis project.
In September 2006, he cofounded the firm ACDF, which has designed a wide variety of architectural projects in Canada and around the world throughout the years. As the firm's lead designer, Maxime-Alexis Frappier develops every project around a rich and inspiring narrative. The spaces he imagines are based on solid, functional and efficient principles that allow for the creation of a sensual architecture. His work demonstrates a deep mastery of his craft and a profound understanding of the many issues at play.
The quality and originality of his portfolio have propelled Maxime-Alexis Frappier at the top of Canada's new generation of architects. In 2013, he received the Young Architect Award from the Royal Architectural Institute of Canada. The projects he has built have been broadly published and have earned him several excellence awards, such as the Governor General's Medal in Architecture.
Involved in the architecture community as a jury member for national and international competitions, Maxime-Alexis Frappier is also internationally renowned. His design for a competition in Taipei allowed him to compete as a finalist among esteemed international architecture firms, such as Asymptote Architecture, Mecanoo architecten and Neil Denari.
Since 2005, Maxime-Alexis Frappier has shared his passion for architecture as a guest professor at Université de Montréal. He has been a frequent guest critic in schools of architecture and has taught at the University of Ho Chi Minh City in Vietnam. Mr. Frappier has also been invited to speak about architecture and his profession on many occasions during lectures and conferences.
His leadership and communication skills have led him to promote architecture in the media, contributing to the public's recognition of the profession. He presented a weekly segment on Radio-Canada's "L'après-midi porte conseil" radio program in 2012 and was a guest on ARTV's television program "Créer" hosted by René Richard Cyr.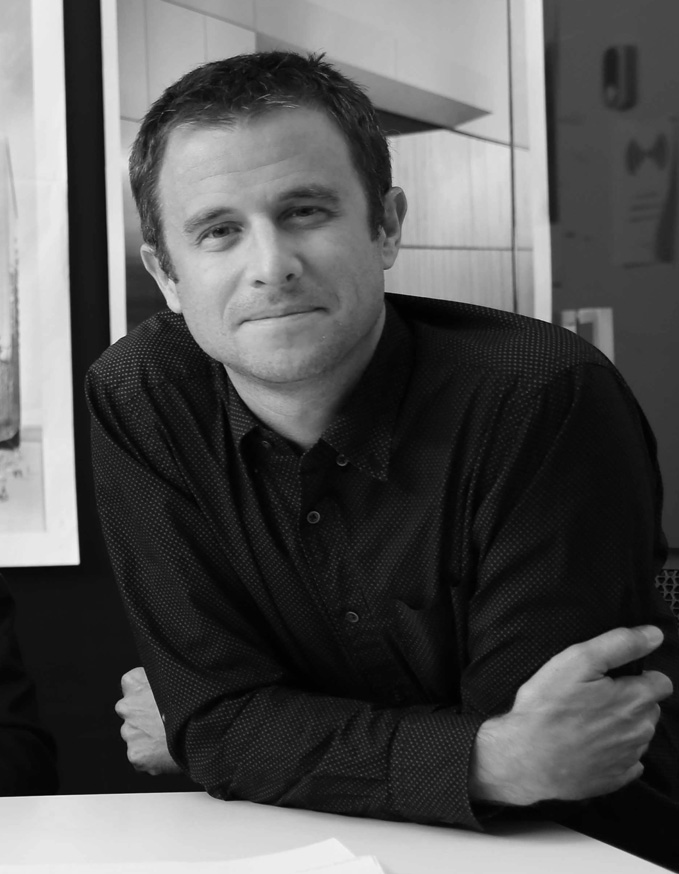 Joan Renaud
Mr. Renaud is a partner and core member of the design team at ACDF. Together with Maxime-Alexis Frappier, he leads the overall design of the firm's projects. A strong bond was born out of the duo's first collaboration in 2007 and resulted in the development of high-quality projects that successfully combine efficiency and esthetics. Joan Renaud's creative talent, thoroughness and holistic approach allowed him to participate on several award-winning projects across a wide range of typologies and scales, including the Diane-Dufresne Art Centre in Repentigny, the Saint-Eustache Library, the La Malbaie Library as well as Parq Vancouver. Mr. Renaud also led the design of many tech offices such as Lightspeed phases 1-2-3, Adgear-Samsung Montreal, Playster and Upgrade, which were granted many prestigious national and international awards: the Frame Awards, the Dezeen Awards, the Best of Year Awards – Interior Design Magazine, the Grand Prix du design, the American Architecture Prize, the Best of Canada Awards – Canadian Interiors and the Make it work Awards – Interior Design Magazine amongst others.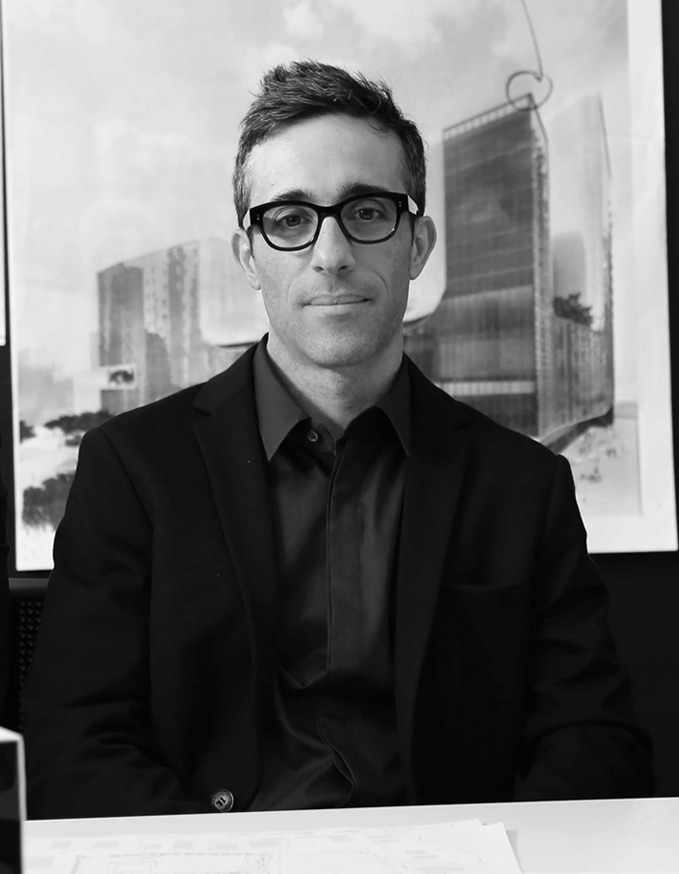 Étienne Laplante Courchesne
Since joining ACDF in 2008, Mr. Laplante-Courchesne has developed a strong expertise through his work on several large-scale projects. As partner, he leads the production teams for all of the firm's projects. His systemic management approach is based in a broad and comprehensive understanding of the project's interrelated parameters and stakeholders. This management philosophy strengthens the multidisciplinary teams' agility. It has allowed the development of complex projects meeting the planned budgets and deadlines, such as the Sélection Panorama in Ste-Dorothée, the Hotel Monville in Montreal, the District Union development in Terrebonne and a large spectrum of various mixed-used projects. Mr. Laplante-Courchesne works closely with the design team to create construction details that take into account the project's original design, financial goals and building constraints.